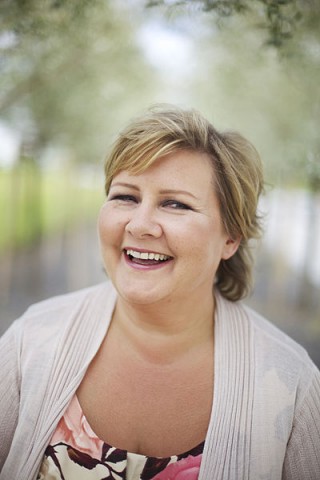 Norwegian Conservative Party leader Erna Solberg will form a new government following Prime Minister Jens Stoltenberg's acknowledgement that he had been defeated in the parliamentary elections that took place on Monday. 
The incoming prime minister said her victory was historic for right-wing parties. It is the Scandinavian country's first general election since far-right extremist Anders Behring Breivik killed 77 people, many of whom were children, in an attack in 2011.
Solberg's party is widely tipped to form a coalition with the anti-immigration Progress Party, with whom Breivik was previously a member. With 75 per cent of the votes already counted, the four right-wing parties involved in the election had won 96 out of a total 169 seats in parliament.
Stoltenberg said he will vacate his position after presenting next month's budget. He stated that in accordance with parliamentary tradition in Norway, he will seek his government's recognition after the national budget is presented on 14 October.
The Labour leader, who was elected prime minister in 2005, passed on his congratulations to Solberg. He pointed out that his party attempted to do what has rarely been done before and win three consecutive elections, but it ended up being too difficult.
Fifty-two-year-old Solberg will become Norway's first Conservative prime minister since 1990 and only the country's second ever female prime minister. She said that the voters have ensured a historic election win for the right-wing parties, who will provide the country with a new government.