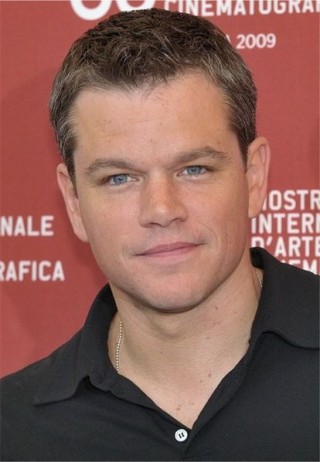 Matt Damon will play a small role in Interstellar, a new sci-fi movie by Christopher Nolan, for which he will travel to Iceland to film. The Bourne Supremacy star has agreed to play a small, undisclosed part in the movie, which he will shoot in Iceland over a two-week period.
The Playlist blog says the movie follows a group of space travellers heading through a wormhole and that Damon will be part of a star-studded line-up including Sir Michael Caine, Matthew McConaughey, Jessica Chastain and Anne Hathaway.
The film, which is set to be released in the US in November next year, will also feature Casey Affleck, John Lithgow, Bill Irwin, Wes Bentley, David Oyelowo, Mackenzie Foy, Topher Grace and Ellen Burstyn.
Meanwhile, Damon is expected to make his debut as a director in the international conspiracy drama A Foreigner. The movie is based on a true story in which a man is shot dead during mounting violence in Guatemala.
He leaves a recording behind after his death that shows the president and the First Lady have been involved in wrongdoings. On the back of this, a prosecutor seeks the true story behind his death.
The 42-year-old has been linked with director roles a number of times in the past but has been able to take up the position because of his heavy schedule.