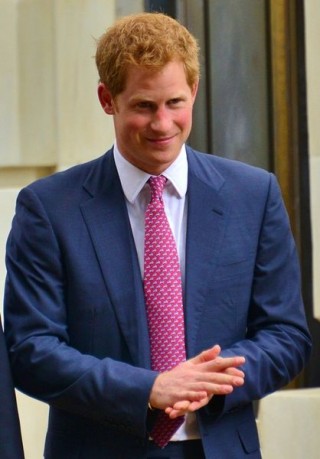 Prince Harry returned to Iceland to enjoy a spot of fishing just a few weeks after visiting the country to be put through a training mission for a South Pole expedition.
Harry, who was in the country while on his summer break from the Army Air Corps, enjoyed two days fishing on the Langa river, catching several salmon in the process, according to reports in Iceland.
The prince was on the North Atlantic island last month along with The Wire star Dominic West to be put through a grueling training programme for an upcoming Antarctic expedition, along with servicemen and women from the charity Walking With The Wounded who have been injured in action.
The 28-year-old, who joined up with Team Glenfiddich from Walking With The Wounded, had to tackle the snowy and icy conditions of the Langjökull Glacier, Iceland's second largest glacier, as part of his training to prepare the team for the Antarctic trek in November. They trekked on skis for almost 10 hours each day, dragging sleds packed with supplies at the same time.
The prince will be part of Team Glenfiddich on the South Pole trek, racing against an American team and a Commonwealth team. All three teams are said to be undergoing intense training programmes.
Harry's father, Prince Charles, has also travelled to Iceland on occasions in the past to enjoy the country's excellent salmon fishing facilities.