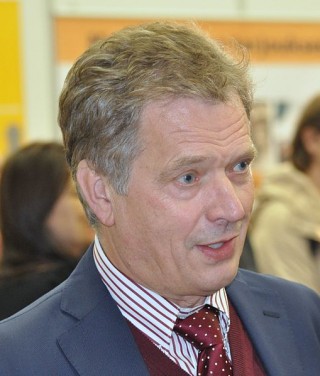 Finland President Sauli Niinistö has said that although the Swedish air surveillance "doze off" on occasions, the two countries still agree on security issues.
Niinistö said that the two Scandinavian nations still agree on security policy, despite the Swedish government highlighting a threat from Russia last Friday. He said that any talk of a threat is more likely to be related to Sweden's current overhaul of its armed forces.
Swedish newspaper Svenska Dagbladet reported in April that a simulated attack was carried out by six Russian military aircraft in March in international airspace near the Swedish border. It alleged that there was no response from the Swedish Air Force.
Referring to the encroachment into Swedish airspace, Niinistö said that the neighbouring country's air surveillance officials doze off on occasions. When asked about Sweden's current military reforms, the president said that it is clear there is some opposition towards it.
Sweden's reforms involve moving away from an independent defence posture currently deployed by Finland, and moving towards focusing on international duties. However, Niinistö claimed that many Swedes prefer the former way, and that it could be a factor in the country's next general elections in September 2014.
Finland and Sweden are members of NATO's Partnership for Peace programme, as are Norway, Denmark and Iceland. The nearby Baltic countries of Latvia, Lithuania and Estonia are also part of the initiative.