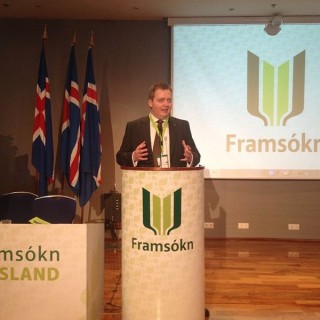 Iceland Prime Minister Sigmundur Gunnlaugsson has said that his country could strike an agreement with its foreign creditors to write off its debt before the year-end, and put the money gained towards lowering household debt.
The prime minister said that after early talks the signs are positive that creditors are willing to reach an agreement, but that the government is also putting a plan B in place that would see a temporary fund set up to cover household debt relief and recoup the costs after a deal has been struck.
Some $3.8bn Icelandic crown assets are currently held in banks that collapsed in 2008, sparking the country's economic spiral and forcing the government to put capital controls in place in order to save the currency.
Gunnlaugsson said during an international summit in Norway that he hopes there will be some positive movement this year. He added that creditors are giving the indications that they want to seek a solution, and that it is in everyone's best interests to do so.
The prime minister was adamant that his government would not be part of the negotiations with creditors, but insisted that Iceland will only accept a deal if the write-off is substantial enough to support removing the capital controls, which continue to cripple the Scandinavian country's economy.