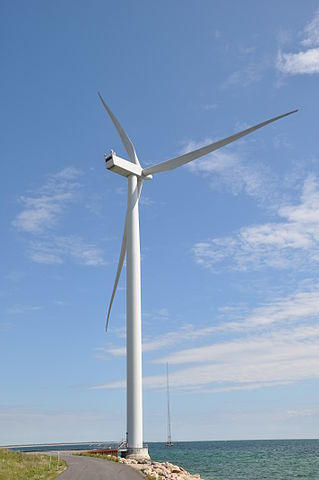 In a recently released report on world wind energy Iceland became the 100th nation to subscribe to this form of renewable energy, and was noted for its commitment to R&D in the sector.
The World Wind Energy Report 2012 added Iceland after they installed two 900 kW turbines in December last year, situated in the Burfell area. For a nation that is 100 per cent powered by clean energy sources, it may sound odd that they are such late-comers to wind energy.
However, the report congratulated Iceland on having the foresight to experiment with wind power even though their energy needs are amply met by hydro and geothermal power. It brings to a total of 282 Gigawatts
of electricity now generated by this burgeoning method.
"It is entirely possible that wind energy could become the third pillar in Landsvirkjun's operations in the future, adding to the list of renewable sources already utilised by Landsvirkjun, such as geothermal and hydroelectric power", said Hörður Arnarson, CEO of the Icelandic utility Landsvirkjun.
"It will be interesting to see how wind power in Iceland can be utilised in conjunction with hydropower as the flexibility of hydroelectric power could in fact increase the value of wind power," he added.
Iceland is in a unique position of generating all its electricity from renewal resources, 70 per cent coming from hydro and the rest from geothermal sources. Overall 85 per cent of its energy needs are met using 'clean' technologies. Despite having greater capacity the country has been experimenting with wind energy as a commitment to R&D, gaining it kudos in the report.