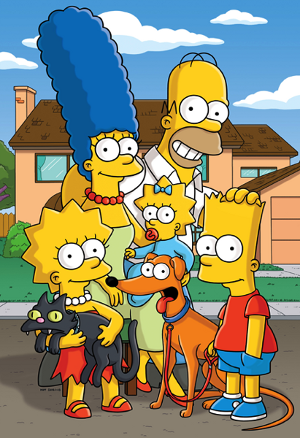 Icelandic band Sigur Rós will feature in The Simpsons Season Finale this weekend. The episode, which will see some of its main characters visit Iceland, will feature an entirely original score composed by the band – a first for the famous American adult sitcom now concluding its 24th season.
The episode, entitled The Saga of Carl Carlson, will air in North America on Sunday 19th May and in Iceland the following day. The plot of the two-part show revolves around the character of Carl Carlson, Homer's friend and co-worker, who sets off to visit his home country, Iceland.
The surprising origins of Springfield nuclear power plant employee, Carl Carlson, were revealed in an episode in the 14th series, wherein unexpected brightness in the middle of the night reminded the character of his Icelandic boyhood.
The Simpsons  also featured Iceland in a 2010 episode that parodied the protests following  the 2008 bank crash.
While Sigur Rós only joins a long list of bands and solo artists to make a guest appearance on the show – amongst others Daft Punk, Lady Gaga and U2 have all made appearances – this will be one of the rare times an entire original score is composed for the occasion, including the Icelandic band's take on the famous opening theme of The Simpsons.
Sigur Rós, which will issue their new album Kveikur on Tuesday 18th June, stated on their website  that "with this episode, Sigur Rós have written and performed more original music for The Simpsons than any other outside band in the show's history."
The creator of the show, Matt Groening, said, "I'm a longtime fan of Sigur Rós, and we're honored to bring their Icelandic  ambient moods to our goofy cartoon show."