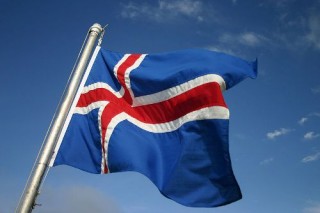 In a recent blog posted on the BBC news magazine website, U.S. law student Andrew Clark uncovers why Iceland has some of the lowest crime rates in the world.
Within the article, Clark mentions some of the contributing factors that make Iceland standout as being amongst the most-relaxed nations on the globe, such as bicycles being left unlocked on the busiest streets of Reykjavik, and babies being left unattended outside of shops and cafés.
In terms of crime, Iceland's homicide rate between 1999-2009 never went above 1.8 per 100,000 people of the population on any given year, according to the 2011 Global Study on Homicide by the United Nations Office on Drugs and Crime (UNODC). In comparison, the U.S. had homicide rates between 5.0 and 5.8 per 100,000 people of the population during the same period.
When talking about drug-related crimes, Clark states that the number of hard drugs being used is extremely low; as explained in a 2012 UNODC report, drug use amongst 15-64-year-olds in Iceland for cocaine was 0.9%, for ecstasy 0.5%, and for amphetamines 0.7%.
Additionally, Clark explains that there is virtually no difference amongst upper, middle and lower classes in Iceland. And with that, tension between economic classes is non-existent, a rare occurrence for any country.