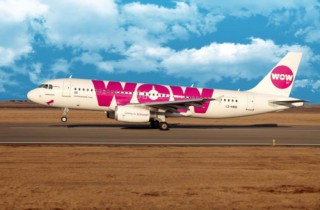 WOW air, Iceland's only budget airline, is offering cheap flights to Iceland, which has recently been announced as the friendliest country in the world according to a recent report by the World Economic Forum.
Iceland is a land of excitement, incredible outdoor adventures and pursuits, culture, and a landscape so unique to the rest of the world.
Reykjavík, Iceland's capital, is a cosmopolitan city in the same stature as Berlin, Paris, or London, but just smaller in size.  The city is vibrant with culture, art and live music, and holds regular events such as the Reykjavík Arts Festival, and the Reykjavík Fashion Festival – there's always something for everyone.
Everyone is welcome in Iceland, and all rights are celebrated, especially within the gay community. Every year, Reykjavík holds Gay Pride, where by lesbians and gay men, bisexuals and transgender people, friends, relatives, fellow citizens and numerous foreign visitors all show solidarity together. The day is a colourful event featuring a grand outdoor concert and the famous Pride Parade, which is usually attended by over eighty thousand people.
Additionally, there is always something incredible to see in Iceland, whether it be bubbling volcanoes, shooting geysirs, or huge glacial ice sheets. There are a number of tour providers offering hiking trips and volcano trips.
WOW air prides itself on honouring its promise, "Low Price, New Planes, Biggest Smile", and offering a different flight experience. Despite it being Iceland's budget airline, WOW air is not budget in value and offers a wealth of service, fun, and customer dedication.
For more information about WOW air, visit http://wowiceland.co.uk