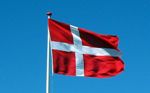 A Danish sperm donor may have unknowingly passed on a cancer-causing illness to 50 percent of the children created using his sperm.
Henrik Koch, aged 60, was diagnosed with a heritable and cancer-causing illness named Lynch Syndrome back in 1997. Following the diagnosis Koch told the health authorities he had previously been a sperm donor which meant that any children he may have fathered would now have a 50 per cent chance of being affected by the illness. If left untreated it can cause an aggressive type of cancer, normally between the age of 30 and 50.
Koch told Berlingske newspaper, "For many years I have felt bad that a number of children have probably inherited my illness without knowing it." He added, "I don't care that I am drawing attention to myself. If one woman has her child genetically tested and that test prevents a deadly illness, then it's worth putting myself forward."
The health authorities have decided not to look for the children who Koch may have fathered (which is estimated to be between 5 and 10) despite the fact that they may be carrying the illness and if they were to receive an early diagnosis and treatment, their mortality rate would be reduced significantly.
Finn Cilius Nielsen, the head of genetic medicine at Rigshospitalet and a member of the panel of doctors, explained why the health authorities have decided to not take action to Berlingske newspaper, "We knew that we could drastically improve the children's chances of survival by finding them. But the search was cancelled, partly because it was difficult and partly because of the principle of anonymity."