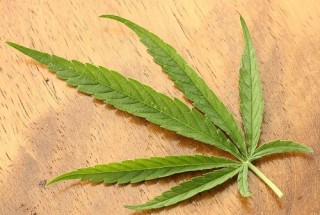 Copenhagen's plan to legalise cannabis may see the city import the drug from certain locations in the United States. According to a Copenhagen Post report, the latest proposal for the scheme could see cannabis brought to the Danish capital from Washington and Colorado – two western US states in which the drug was legalised by voters last November.
The move is part of the city's new proposal for a three-year trial, which Officials say via official council documents will bring a number of benefits: "the legal sale of cannabis will result in decreased gang criminality, more prevention and a better life for average cannabis users."
Copenhagen's deputy mayor for social affairs Mikkel Warming told the Copenhagen Post, "If we get the three-year trial, it will be important to work as quickly and effectively as possible, so we are looking abroad for where we could import cannabis. Yes, we are looking at Colorado and Washington, but we're also looking at places like Great Britain, where there is state-controlled production of marijuana for medical purposes."
He went on to add, "We realise of course that there are a lot of international conventions and regulations to deal with, but we think it is possible. The US states of Colorado and Washington recently legalised marijuana for recreational use, so it makes sense to learn from their experiences and to explore the possibility of importing from them."
Mr Warming went on to say that there were still many details to be worked out in the programme and that under the initiative that cannabis would only be legal to Danish residents over the age of 18 in order to prevent 'hash tourism' as seen in nearby Amsterdam.