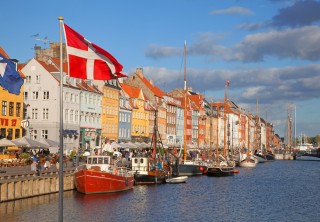 Denmark has seen a massive increase in highly skilled foreign workers in recent years, a new report has shown. According to fresh figures from the Danish Immigration Service (Udlændingestyrelsen), the number of educated people immigrating to Denmark from abroad has increase five-fold in the last two decades. Only 3,000 skilled non-EU foreigners entered the country for work between 1991 and 1995, but between 2006 and 2010 the figure skyrocketed to more than 15,000.
Experts say the phenomenon is largely the result of relaxed immigration policies for those possessing desirable skill sets. Advocacy groups also say that such workers are major contributors to the country's economy and do little to burden the government and social systems.
Rasmus Højbjerg Jacobsen from the Centre for Economic and Business Research in Copenhagen told the Politiken newspaper that skilled workers typically reside in Denmark for about eight years and bring nearly DKK 2 million (EUR 268,000) to the economy during that timeframe.
He said, "Highly-skilled immigrants who come to the country under special schemes are very often earning high salaries. Since many of them are in their 30s or 40s, they rarely get sick and put a strain on society. They also often leave before they get old and become a burden."
Likewise, Claus Seidelin from the Dansk Industri (DI) campaign group said, "Many of the highly-skilled foreigners come with some very specific skills that contribute to the competitiveness of Danish companies and help to create jobs."
Meanwhile, officials say the trend is likely to continue, as some 20,000 work permits are expected to be issued to skilled workers from outside the European Union by 2015.