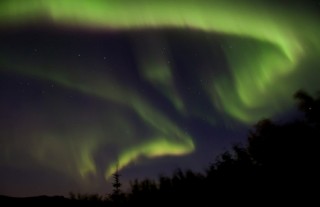 Hotel Grímsborgir has received some of the highest reviews amongst other hotels in Iceland from users of the popular travel recommendations website TripAdvisor.
The luxury hotel, located in the south of the country, has received a 5-star rating on average amongst 105 customer reviews.
After exploring the hotel's facilities for ourselves, IceNews' travel blogger Malcolm Kenneth Fraser wished to share his own personal experiences:
"Many hotels in Iceland claim to be luxurious, but only a few cut the mustard; Hotel Grímsborgir was this exception. The hotel was clean, very well equipped, and spacious. The usual obligatory thrown-in breakfast was replaced by generous home-cooked Icelandic food, made with love and affection."
Located just short drive from some of Iceland's most popular tourist sites, Hotel Grímsborgir Luxury Apartments is ideally situated for those wishing to explore the popular Golden Circle route.
Additionally, TripAdvisor users have also highly-rated the Grill Market in downtown Reykjavik amongst one of the best restaurants in the city.
One elated dinner stated, "The food is just great, amazing quality!! Very professional staff, friendly and attentive at all times! Good wine list as well. The location is very special, modern touch with nice woodwork, some interesting details. I would recommend this restaurant to everyone who likes good meat (& fish) in a cosy atmosphere."