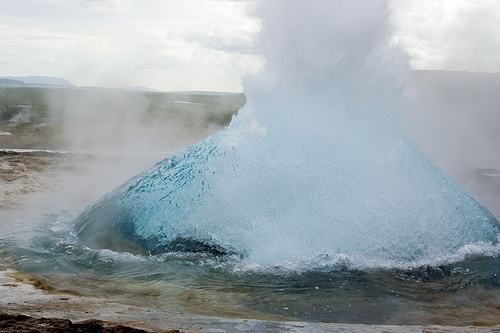 Japan may utilise geothermal energy to replace nuclear power stations, according to the Iceland's envoy.  
During a speech at the United Nations University Headquarters in Tokyo on Wednesday 19th December, Reykjavik's ambassador to Japan Stefan Larus Stefansson urged the country's leaders to turn to geothermal technology as a way of filling the current energy void and resolving conflict following the devastating earthquake of 2011.
Stefansson said, "The potential for geothermal energy is only limited by people's imaginations."  He added that Japan has massive untapped geothermal potential and that the country could replace more than two-dozen nuclear power stations with geothermal plants.
According to a recent report from researcher Kasumi Yasukawa of Japan's National Institute of Advanced Industrial Science and Technology, Japan has the world's third-largest geothermal potential. However, it currently ranks number eight in geothermal power output, as the government cut off funding for geothermal research nearly a decade ago.
Ambassador Stefansson's comments come amid increasing pressure on Tokyo to find alternative energy sources amid a prolonged void in previous supply levels.
Following the Fukushima disaster in March of 2011, the Japanese government opted to shut all 54 of the country's nuclear power stations, which formally produced about 30 percent of the nation's power. Leaders have since promised to treble renewable energy output within the next two decades.