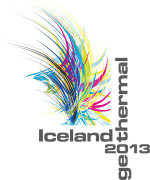 As the Iceland Geothermal Conference (IGC) gears up for the 2013 edition of its biannual geothermal energy conference, organiser Rósbjörg Jónsdóttir recaps the significant developments of the event's planning throughout 2012.
September saw the announcement of the President of Iceland, Ólafur Ragnar Grímsson, was named as the patron of the conference, as well as the conference's participation at the GRC's 36th Annual Meeting, held in Reno, Nevada, U.S.
As part of GRC's Annual Meeting, Rósbjörg Jónsdóttir and her team helped to gather sponsors and key-persons within the energy industry in order to inform them on the energy possibilities that Iceland holds, as well as the research, exploration, and development opportunities.
The conference also confirmed many new speakers including Prof. Roland N. Horne, and Dr Mike Allen, the executive director of the Geothermal New Zealand initiative.
Prof. Horne, who for decades been an influential figure within the field of both geothermal and petroleum energy research, will share his insight into the world of geothermal exploration at the 2013 conference.
Dr Mike Allen has spent over 25 years with GENZL involved in the geothermal industry undertaking project developments in Asia, Africa, Latin America and the Mediterranean. In addition to being the Executive Director of E+Co – a U.S. based not-for-profit providing seed capital for the promotion of renewable energy in emerging economies – between 1995 and 2001, Allen also founded the Singapore based ReEx Capital Asia, established in 2006 to provide a bridge between clean energy projects and investors throughout South East Asia.
Jónsdóttir explained that the future looks bright for the Iceland Geothermal Conference with new speakers being confirmed and ticket sales growing.
Iceland Geothermal Conference 2013 will be held at the Harpa Conference Centre in Reykjavík between 5th – 8th March.
Set for the 2013 conference will be a geothermal brokerage event, which will be taking place on the third day of the conference. This brokerage event gives participants the opportunity to meet and exchange information between possible technological/business partners. Also, a brand awareness exhibition will be running during the conference days.
For more information about the 2013 Iceland Geothermal Conference, visit http://geothermalconference.is.