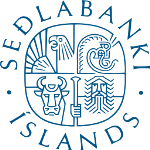 The central bank of Iceland has opted not to change the country's primary interest rate. Sedlabanki officials announced that the seven-day collateralised lending rate would remain at six per cent while account rates would stay at seven per cent. Likewise, the rate for overnight lending remained at seven per cent and the 5.75 per cent maximum will remain unchanged for 28-day certificates of deposit.
The bank said that current conditions and inflation have been on target with last month's forecast, noting that the North Atlantic nation's currency has remained largely stable.
The statement read, "The accommodative monetary stance has supported the economic recovery in the recent term. The rise in interest rates since August 2011 and the decline in inflation have withdrawn a considerable amount of that accommodation," the RTT News agency reports.
It added, "Whether the Bank's nominal interest rates remain unchanged in the near term will depend, among other things, on whether the outcome of the forthcoming wage settlement review at the beginning of next year is consistent with inflation declining to the target."