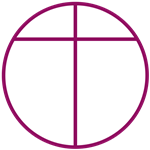 A Danish game maker is being sued by a Catholic organisation over the name of one of its products. Dema Games released the card game 'Opus Dei: Existence After Religion' in 2009 under Danish copyright laws. But the move has since prompted legal action from the Opus Dei organisation, a powerful body affiliated with the Roman Catholic Church.
The Catholic group Opus Dei, which means 'work of God', was started in Spain in the late 1920s and gained official recognition from the Vatican in 1950.
The game maker has no right to use the name, according to the Opus Dei's spokesperson Joanna Engstedt. The group has demanded that Danish officials remove the disputed game from copyright records, and is seeking some DKK 300,000 (EUR 40,000) in damages.
However, Dema Games has since stated via its Facebook page, "No one entity can claim sole rights to religious concepts of any kind."
The company's lawyer, Janne Glaese, told the Associated Press, "These are far-reaching demands. In our view, you cannot get the right to a common concept like Opus Dei, which can be equated with … other religious concepts like hallelujah."
This is not the first time in recent years that the Opus Dei group has complained about the use of its image. After the 2003 release of Dan Brown's best-selling novel 'The Da Vinci Code' – which depicted the organisation as a corrupt band of Catholic priests – Opus Dei released the following statement: "It would be irresponsible to form any opinion of Opus Dei based on reading The Da Vinci Code."
However, the group did not seek legal action against the best-selling author.