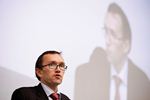 Oslo has tightened controls on the export of locally-produced arms. Speaking about the new laws, Norway's minister of foreign affairs Espen Barth Eide said, "Norwegian defence industry companies play an important role in value creation, and the export of defence materiel is continuing at a high level," the Foreigner.no reports.
He added, "The Government attaches importance to ensuring that the defence industry has good and predictable framework conditions. At the same time, we will safeguard and further develop clear and stringent legislation for the export of defence materiel."
The news follows reports that Norwegian-made arms killed more than 200 civilians in the Iraq war. The country's two main weapons manufacturers – Raufoss-based Nammo and Kongsberg Defence and Aerospace – account for the majority of the country's weapons exports, which are now worth NOK 3.1 billion (EUR 422 million) annually.
Under the new rules, the government will have greater ability to block the sale of weapons to authoritarian regimes and nations where human rights issues have come into question.
Espen Barth Eide went on to say that transparency would be a key part of the new rules: "The Government places great emphasis on contributing to the greatest possible degree of openness on exports of defence materiel, and on the importance of having stringent and comprehensive legislation. These things are crucial if we are to be able to have a broad and well-informed debate on this aspect of Norwegian security policy. By being transparent about our trade in defence materiel, we also send an important signal to the international community."