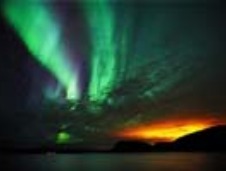 NASA researchers have stated that recent coronal mass ejections from the sun are causing supercharged Northern Lights displays, which are amazing stargazers in Iceland and the rest of the Northern Hemisphere.
Recently, the sun unleashed a coronal mass ejection (CME), sending a huge cloud of charged particles streaking into space at more than 3.2 million mph (5.1 million kph). Once these CME particles collide with the Earth's atmosphere, these charged particles generate the glowing lights of the Aurora.
Over the past year, the sun's activity has increased significantly, producing a greater amount of flares and CMEs, and researchers predict more activity in the next coming months.
Iceland's leading airline Icelandair is offering its Northern Lights City Break package deal for stargazers to view these dancing lights for themselves. Included within the Northern Lights City Break are return flights from either Manchester, Glasgow, or London Heathrow; three nights hotel accommodation (extra nights are available), and an evening coach trip with Reykjavik Excursions to the best Northern Lights viewing location on that evening.
As part of the trip, visitors might see the Northern Lights just outside of Iceland's capital, Reykjavík, or perhaps from the middle of a lava field an hour's drive into the countryside. Every tour is unique, and is planned according to up-to-date weather and solar activity reports.
For more information about Northern Lights tours in Iceland, as well as flights to Iceland, visit www.icelandair.co.uk.