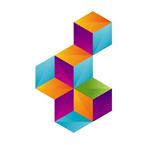 Advania, a leading Information Technology (IT) company operating in the Nordics, has signed a deal with The Nordic Ecolabel for the management of an integrated technology platform in Scandinavia.
The Nordic Ecolabel, the official Ecolabel of the Nordic countries, has around 130 employees in Iceland, Norway, Sweden, and Finland. Svanurinn (The Swan), the Icelandic arm of the organisation, is run by Umhverfisstofnun, The Environment Agency of Iceland.
"Close cooperation in technical matters such as this rests on the foundation of mutual trust, and with Advania, we know we are in good hands," explained Elva Rakel Jónsdóttir at The Environment Agency of Iceland.
Gestur G. Gestsson, the CEO of Advania, commented, "This is a case of wholistic outsourcing or total systems management, which is really gaining momentum, as such an arrangement provides numerous benefits to the simplification and streamlining of operations. The Nordic Ecolabel is based out of Sweden and there we can offer a full, first-class service with round the clock assistance. In addition, it was also obvious that our green data center based in Iceland, Advania Thor data Center, would be crucial in this agreement."
For further information about Advania's IT services, visit www.advania.com.