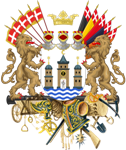 A crackdown on drug dealers in the Danish capital has resulted in the arrest of 22 individuals suspected of dealing cocaine. The effort took place during a 10-day period in the Vesterbro district, according to a Copenhagen Post report issued at the weekend.
Kaj Lykke Majlund from the City Station police authority said to the Ritzau news agency, "Three weeks ago we made a plan for how to return to Vesterbro and intensively pursue the drug dealers on the streets, and that plan was initiated on August 26."
Experts say that drug dealing has been rampant over the summer as police authorities shifted efforts to target pick pocketing over the period. But despite the arrests, officials said that the focus has turned to immigration issues, as many of those taken into custody are in the country on holiday or are seeking asylum.
Meanwhile, Morten Bødskov, the justice minister, has since said, "There is a clear message here. One, narcotics crime will be punished quickly and strictly. Two, if there are people coming to Denmark who abuse our asylum system then they must be kicked out of the country in a hurry, and that's exactly what will happen. We need to make sure our asylum system is effective and the consequences are dire for those who abuse it," TV2 News reports.
He went on to say that better enforcement of immigration controls by airlines could help to curb the problem: "I think that there must be a lot more control in regards to passengers, especially on the budget flights. Those airlines in particular do not follow guidelines as well as they should. More random inspections could help change this scenario."