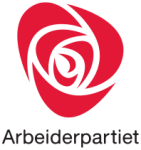 The Utøya Island summer youth camp is to be rebuilt, Norway's Labour Party officials have announced.
The party's youth organisation, the Workers' Youth League (AUF), said on Friday 7 September that it would continue operating the facility despite last year's shooting rampage by extremist Anders Behring Breivik, which took the lives of 66 people on the island on 22 July.
Officials said that the organisation would invest some NOK 60 million (EUR 8.1 million) into the facilities, which are to be fully redesigned. Donations have so far contributed some NOK 40 million (EUR 5.4 million) to the effort, according to the AUF.
An official statement from the group said, "We are very grateful for all contributions that provide the opportunity to rebuild Utøya as a place where young people can still meet for political engagement and discussion," theLocal.no reports.
The AUF also acknowledged that some survivors have spoken out against revitalising the facility, and that there are differing opinions on how it should be rebuilt. The statement said in response, "We have attempted to take into account as much as possible, but we think it is better that the island is a place that is taken care of and where activities are held other than that the island is laid to waste."
The refurbished camp will reportedly feature a memorial on the southern end of the island and will not operate on 22 July following the re-launch.