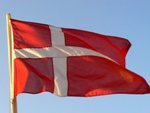 A local member of the right-wing Danish Peoples' Party (DF) has been excluded from membership after making anti-Islam comments online under a fake name.
The Copenhagen Post reported on 29 August that Ida M Trondhjem, the VP of the group's chapter based in Sorø, Zealand, had engaged in hate speech via the Stop the Islamification of Denmark (SIAD) Facebook page under the alias Margrethe Blå.
When party leaders got wind of the comments via the P77 website, they chose to exclude her from the far-right party and revealed her identity. Her photo and information have since been removed from the Dansk Folkeparti website.
Trondhjem said she initially tried to remain anonymous throughout the ordeal, but later wrote, "Now that DF has thrown me out anyway, I am not afraid to show my face. I wish they were in favour of free speech and able to co-operate with SIAD," The Copenhagen Post reports.
According to reports, her comments on the Facebook page included racist slurs and a statement that she was in support of anti-immigration violence in Greece.