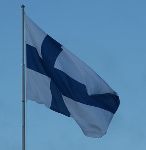 The close of the summer holiday season in Finland has seen a rise in the number of requests for debt counselling services in Helsinki.
The YLE news agency reported on Monday that credit advisors in the Finnish capital have said that demand for financial counselling services jumped significantly in the first few weeks of August.
Debt counsellor Ritva Kuittinen told reporters that phone inquiries have seen the most significant traffic: "Our duty phone has been oversubscribed at least since the beginning of August. We have had so many calls and it's likely that not even all of the callers have been able to get through," YLE reports.
Likewise, debt counselling services officials in Espoo say that queues for help have grown substantially and that those seeking help this week will be forced to wait until at least October for the next available appointments.
Experts say that Finnish individuals and families that have accumulated too much debt from numerous different sources, notably quick loans and consumer loans, are the most likely to seek assistance.