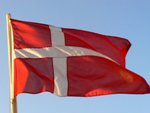 Copenhagen and other Danish urban areas will see major growth in the coming years, new figures indicate.
The news comes via a report, recently published by Statistics Denmark, which suggests that Copenhagen Council is likely to grow by some 80,000 residents in the next eight years, whilst neighbouring Frederiksberg Council could grow by some 9,000 residents. The two combined councils would bring the area's population to nearly 740,000 by 2020, if the findings are correct.
However, experts say that suburban areas of Copenhagen will see the largest growth in the country. Vallensbæk, for example, will see a population increase of more than 18.7 percent by the end of the decade, according to Statistics Denmark.
Other cities expected to see substantial increases in the coming years include Aarhus, which is slated to grow to 345,000 inhabitants over the same time frame (an increase of 31,000), as well as Aalborg, which will grow from 201,000 to 212,000 residents,according to the report. Similarly, Odense will grow by around 8,000 residents, figures show.
Meanwhile, a number of rural councils will see continued decreases in resident populations, notably Bornholm, where the number of inhabitants is expected to decline by 7.1 percent, and Lolland, where inhabitant totals are slated to drop by nearly nine percent.