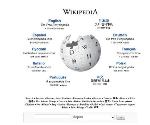 An Icelandic firm must resume processing WikiLeaks donations, a court ruled in last week.
A Reykjavik District Court said on Thursday that Valitor hf, which processes MasterCard and Visa payments in the North Atlantic nation, must again validate WikiLeaks donations within two weeks or face a fine of ISK 800,000 (EUR 5,000).
Valitor begun its refusal to process payments for the controversial whistleblowing website on the same day it signed an agreement with WikiLeaks data provider DataCell, which has since sued the firm for not processing payments.
DataCell's lawyer Sveinn Andri Sveinsson said in a statement, "This is a good day for the freedom of expression." He added that if Valitor appeals the decision, "it will be on political grounds, not legal grounds", Bloomberg reports.
WikiLeaks said in an official statement, "The blockade stripped away over 95 per cent of donations from supporters of WikiLeaks, costing the organisation in excess of $20 million."
Meanwhile, Valitor's chief executive officer Vidar Thorkellsson told Bloomberg reporters that the firm plans to appeal the ruling. He, however, declined to provide any further details.