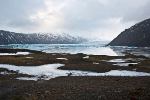 The renowned telecommunications company Vodafone Iceland, offers prepaid SIM cards and prepaid 3G data suitable for visitors in Iceland, and for those planning on staying in the country for a short period of time.
With a Vodafone Iceland prepaid SIM card, visitors can travel in Iceland with their own mobile phone or smartphone, and make local calls without paying expensive roaming charges. Users can then top-up anytime and stay connected through the entirety of their trip.
Vodafone Iceland offers a basic starter pack, whereby users will be giving a SIM card with ISK 1000 credit. Travellers then also have the opportunity to use ISK 500 of the included credit to buy 300 MB worth of data for their smartphone.
In addition, users will also be given a local Icelandic phone number, international roaming capabilities, be able to receive incoming calls for free, and also use their existing phone (if unlocked).
Furthermore, in order to access 3G Internet in Iceland via smartphones, Vodafone's prepaid plan gives users 5 MB of data per day at a small cost of ISK 90. If users exceed those 5 MB in one day, another ISK 90 is withdrawn from the account and users are then good for another 5 MB of data transfer.
The Vodafone Group, in co-operation with Vodafone Iceland, is one of the largest and most dynamic mobile operators in the world, ensuring its customers quality telecommunication services throughout the world.
For more information regarding prepaid SIM cards in Iceland, visit http://www.vodafone.is/en/prepaid. Also, to find out more about prepaid 3G with Vodafone Iceland, visit http://www.vodafone.is/en/getonline.
Image – flickr.com/olafur