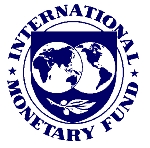 Iceland has made a second early repayment to the International Monetary Fund (IMF) in a symbolic step that shows the island nation is aggressively working its way out of financial meltdown. The country of just 320,000 people this week paid back $483.7 million in loans, adding to the $900 million already repaid in March.
When the global financial crisis struck late in 2008, Iceland's banking system went into meltdown under the weight of the huge debts it accumulated during aggressive overseas expansion. The IMF and fellow Nordic countries were forced to bail it out after its main commercial banks collapsed in the space of a week.
The country has since seen its economy rebound after imposing strict capital controls and austerity measures. A surge in domestic consumption, tourism and exports has seen the economy expand at its fastest pace since before the crisis in the first quarter of this year.
Annual economic growth for this year is at 4.5 percent, while GDP grew at 2.4 percent on a quarter-on-quarter basis for the first three months of 2012.