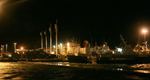 The Icelandic government is facing continued opposition from the country's fishing industry as it plans to revamp its 1984 fishing laws in an attempt to claw back control of the economy. Prime Minister Johanna Sigurdardottir wants to limit the amount that fishing quotas can be rented or sold and increase fees across the board.
However, fishing unions say the proposals will damage the industry, which has accounted for around of quarter of the north Atlantic island's gross domestic product since the banking collapse of 2008. They claim many Icelandic companies will be put out of business, resulting in an overall negative effect on the economy.
Speaking in an interview with Business Week, fisheries and economy minister Steingrimur J Sigfusson said the government wants to, "once and for all clarify that the natural resources in the water surrounding the island are the communal property of the Icelandic people." He added that they want to ensure that "quotas are utilisation rights which the fishing industry pays for, but not anyone's private property."
According to Fridrik J Arngrimsson, the chief executive officer of the Federation of Icelandic Fishing Vessel Owners, 70 percent of industry profit could be dissolved by the plans.  "If the government's ideas materialise, most of the island's fishing companies will go bankrupt," Arngrimsson told Business Week. "The ideas on the charges that should be levied on the industry are exorbitant."
"We oppose these bills because they will increase political interference in the fishing sector by imposing rules that will result in a large share of the fishing quotas being controlled by politicians," Arngrimsson added. "This will fundamentally change the current system and risk reducing the sector's chances of continuing to contribute healthily to the gross domestic output."
The two bills are currently being discussed in committees after being introduced to parliament in March by the government.