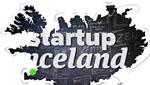 Ólafur Ragnar Grímsson, The President of Iceland, will be opening the first ever Startup Iceland conference at Ásbrú Enterprise Park Iceland on May 30, 2012.
The international event will bring together entrepreneurs, investors and dignitaries from some of the world's hottest startup communities. The Startup Iceland conference endeavors to strengthen Iceland's global influence and create a confluence of global entrepreneurship and business innovation to foster sustainable start-up ecosystems worldwide.
Bala Kamallakharan, the Founder of Startup Iceland and Investor, said, "Iceland is a fantastic place to launch a startup let alone a conference to bring the global startup community together. It has excellent infrastructure, a history of innovation and entrepreneurship, as well as a young, well-educated workforce. Iceland is small, which allows for faster pivots and enables validation of Minimum Viable Products— unique traits that we intend to use as a case study for other communities during our first ever Startup Iceland Conference."
Topics to be discussed at the one-day event include Iceland's entrepreneurial successes and challenges, how to create localised dealmakers to activate successful regional entrepreneurism, the significance of seed funding and determining the best financial opportunities, Boulder Colorado's transition from college town to Startup Tech hub, New York's claim on Silicon Valley's entrepreneurial reign, innovations in energy efficiency and utilizing renewable resources, the new 'Entrepreneurial Renaissance' and leveraging social entrepreneurs to propel brands.
Participants in Startup Iceland will represent startup communities from Iceland, the US, Canada, Europe, the UK, Asia, Scandinavia, South Africa just to name a few. Amongst others, speakers include Brad Burnham, Founder, Union Square Ventures; Brad Feld, Managing Partner, Foundry Group; Gunnar Hólmsteinn, CEO, CLARA; Eirikur Hrafnsson, CEO, GreenQloud; Rebeca Hwang, CEO, younoodle.com, and Hilmar B. Janusson, EVP of R&D.
For more information about the venue and facilities, visit www.asbru.is/english.