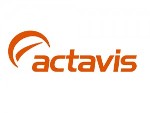 The generic pharmaceuticals company, Actavis Group, this week marketed Olanzapine tablets across several European countries immediately after the patents expired on September 26th and 27th, respectively.
Olanzapine has already been launched by Actavis in a number of European countries, including Bulgaria, Czech, Hungary, Iceland, Malta, Slovakia, and Spain.
This week's development has now seen the successful marketing of Olanzapine in Austria, Denmark, Finland, France, Germany, Ireland, Italy, the Netherlands, Romania, Sweden, and the UK.
Olanzapine is used in the treatment of schizophrenia and bi-polar disorder and is the generic equivalent of the Zyprexa® brand product from Eli Lilly.
Actavis supplies Olanzapine in two forms; conventional film coated tablets and orodispersible tablets. The tablets, developed by Actavis' R&D team in Iceland, are produced at the Company's manufacturing site in Malta.
For further information about the generic pharmaceuticals company and its Olanzapine tablets, visit www.actavis.com.