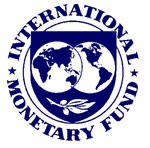 Following last weekend's 'no' vote in the so-called Icesave referendum, Icelandic authorities have received assurances from the IMF and its Nordic partners that their joint Iceland recovery package is not in jeopardy.
Prime Minister Johanna Sigurdardottir told the Icelandic parliament: "IMF representatives have already clearly stated that the result has no direct impact on the plan's financing". On the other hand, she said, the need for further economic analysis has caused the IMF to push back its next Iceland review session, "Hopefully not further than the middle of May," the PM said.
The IMF stability package is jointly funded with the other Nordic countries and Poland. Prime Minister Sigurdardottir told parliament that her government has already been in positive contact with partner countries on the uninterrupted continuation of financing.
Mar Gudmundsson, Governor of the Central Bank of Iceland, described what is being done following the referendum. "In the first instance we are placing heavy emphasis on making sure they [the IMF and partner countries] have as good quality information as possible," he said. "And then we emphasise the strengths already coming into the picture which I covered in my speech to the Central Bank AGM; such as the economic stability which is being reached and the underlying trade surplus."
He went on to explain that there is no immediate risk to financial stability in Iceland because the Icelandic financial system is currently working behind the barrier of currency exchange restrictions and deposit insurance which prevent any possible capital flight out of the country, as was the case before the banking crash.
On the subject of Icesave, he said it is worth emphasising that the case is now entering a clearly defined process under ESA supervision and that no big decisions should be made before these procedures are complete.