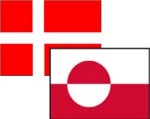 The Prime Minister of Greenland has vowed to approach the Danish government about WikiLeaks disclosures that suggest Demark was complacent about investigating CIA rendition flights in Greenland airspace. PM Kuupik Kleist said he would first study the documents which imply that while the Danish Parliament told Greenland that a full investigation would be carried out, Denmark really wanted the issue to go away quickly and quietly.
It is believed that Greenland's airspace was often used by CIA agents looking to interrogate suspects without adhering to torture laws. Last week, a leaked US Embassy memo was exposed in Politiken, suggesting that Denmark was not as concerned as it claimed about investigating the issue.
"I will study the documents before commenting on them. But it sounds serious and is therefore a subject I will be discussing with Foreign Minister Lene Espersen and Prime Minister Lars Lokke Rasmussen when I meet them this week," Kuupik Kleist said in a Sermitsiaq report.
Greenland members of the Danish Parliament have also been critical of the government following the disclosures.
"The issue has already caused unnecessary differences, so we need to find out what happened and what was said," said Juliane Henningsen, MP for Inuit Ataqatigiit. She added that she sees the apparent duplicity as a clear breach of trust.
The Danish opposition has called for the government to provide an explanation at the next meeting of the Foreign Policy Committee and to schedule the issue for a formal debate in Parliament.