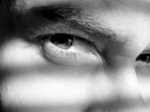 Two former Swedish footballers have been found guilty of paying for sex in a wider police probe into a Romanian prostitution ring. Former AIK forward Dulee Johnson and former national goalkeeper Magnus Hedman were ordered to pay fines of up to SEK 35,000 (USD 5,000) at an appeal hearing on Monday, January 10.
Hedman, who played in goals for Sweden between 1997 and 2004, admitted having sex with one of two young Romanian girls who were brought to a friend's apartment in February 2010. He claimed he was not aware the women were prostitutes – a version of events which was accepted by Stockholm District Court in September when Hedman was acquitted.
The goalkeeper was however found guilty in at Svea Court of Appeal this week and fined SEK 2,500 ($360). It was argued that although it could not be proved that Hedman paid directly for sex, he should have known the women were prostitutes by their accents, clothes and make up.
"By having sex with one of them, the man took a conscious risk and he should therefore be convicted of purchasing sexual services," the appeals court wrote in its ruling.
Johnson was also found guilty of one count of paying for sex and one of attempting to pay for sex in two incidents stemming from March last year. The footballer, who was only just cleared of rape charges in December in a separate case, was fined SEK 35,000 ($ 5,000).
Johnson claimed that text messages to two prostitutes found on his phone were sent by a friend, but he refused to reveal the identity of his acquaintance. He also alleged that the same friend borrowed his bank card to withdraw money to pay the women, but this was rejected by the court.