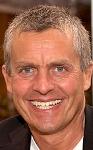 According to the German media channel Wirtschaftswoche, jobs losses at the pharmaceutical company, Ratiopharm would have been greatly reduced if Actavis, with newly appointed CEO Claudio Albrecht, would have been given the 'go ahead' to acquire the company.
Jobs losses of up to 600 employees out of 3,500 have been announced at the German headquarters since fellow pharmaceutical company, Teva joined forces with Ratiopharm. It has been reported that these losses could have been greatly reduced if the Icelandic pharmaceutical company, Actavis would have been given the opportunity to expand its representation in Germany through Ratiopharm.
The Actavis Group appointed the former Ratiopharm leader, Claudio Albrecht as CEO in June 2010. Albrecht, with over twenty years experience, is focusing on the geographic expansion and better market penetration for Actavis, and is expecting an increase in annual sales volume from eight to ten percent.
Thor Bjorgolfsson, founder and chairman of Actavis Group, commented on the appointment of Claudio Albrecht as CEO, "I am delighted that we have attracted someone of Dr. Claudio Albrecht's calibre to Actavis. I am certain that the Group will benefit considerably from his extensive leadership qualities. His experience and determination will help drive future growth in our great company."