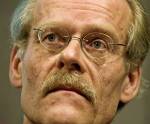 Svenska Dagbladet reports that the Governor of Sweden's Central Bank, Stefan Ingves has expressed concerns over the continued increase of household debt in the country.
Ingves voiced this opinion in a speech he gave to the Finance Comittee and added that he believes there is a risk for financial imbalances if the debt increase doesn't slow down. Ingves said that the recent increase in interest rates and the mortgage ceiling were all steps in the right direction to decreasing household debt in Sweden.
According to Dagens Industri, Ingves also said that not only the Central Bank and the financial inspection authority are responsible for maintaining debt at reasonable levels and pointed out that this responisbility has to be shouldered by the Swedish government, the banks and the housholds as well.
Households' borrowing has increased by 10 percent per year for a long time. At the same time, Sweden's real estate prices have kept increasing without showing any signs of slowing down. Ingves pointed out that by judging what has happened in other countries, the development in Sweden is not sustainable.