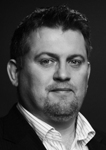 Kristjan Mar Hauksson, Founder and Director of Search and Online Communications at Nordic eMarketing, has been elected to the Board of Directors at SEMPO (Search Engine Marketing Professional Organization).
SEMPO is the largest global non-profit organisation of professionals serving the search engine marketing industry. Around 40 people were in the runnings with only 13 places available. Kristjan will now begin a two-year term, remaining on the Board until April 2012.
Kristjan Mar commented, "This is a huge honour and great recognition. I have already started to receive numerous enquiries from conferences worldwide inviting me to go and give talks about how the Internet can be used as a marketing medium."
Nordic eMarketing is an Internet marketing company that specialises in multilingual online communications, organic search engine optimisation and marketing, as well as providing consultation in web content management systems and analytics solutions.
SEMPO was founded in 2002 and has expanded rapidly in recent years with around 8000 members from 30 countries. The organisation works closely with search engines in the development of marketing materials and more often than not, SEMPO managers are asked to advise and assist search engine programme directors.
"The first board meeting will be held in Arizona at the end of this month. There are 2 annual meetings where everyone on the Board of Directors come together and also monthly meetings which take place over the Internet," Kristjan Mar added.
To read more about SEMPO visit www.sempo.org and for further information regarding Nordic eMarketing contact Hreggvidur Steinar Magnusson on +354 540 9500 or hsm@nem.is