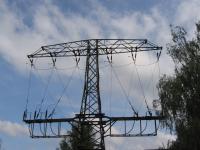 The government of Sweden has unveiled what is being touted as Europe's most ambitious programme to cut its greenhouse gas emissions and improve its energy efficiency. The government plans to use renewable energy for 50 percent of all the nation's needs by 2020, and for the country to be carbon neutral by 2050.
Sweden's Environment Minister Andreas Carlgren told The Local, "As the first industrialised country, we are presenting a concrete plan towards becoming independent of fossil fuels and reducing emissions to a level that the climate requires."
They also hope to have every vehicle in Sweden running on something other than fossil fuels by 2030, a laudable but ambitious goal. "The proposal we are presenting is as a whole the most ambitious climate and energy policy presented by any European country," the government said in a statement.
The centre-right coalition government plans to increase the tax on cars based on their CO2 emissions, reduce taxes on cars that use clean fuels, and invest more in carbon offsetting projects in developing countries. Between 2010 and 2014 the government will double its yearly budget for energy efficiency measures.
"We are now raising our ambition level and increasing our climate policy pace," Carlgren said, adding that: "Swedish businesses can become world leaders in the transformation of transportation and housing." Sweden takes over the EU presidency in July, and plans to set the pace by signing a new global agreement on climate change in December.