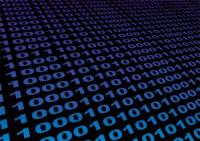 The Pirate Party, the youth branch of Sweden's file-sharing and copyright reform advocacy group, has been given over a million kroner in state funding, according to The Local newspaper. Ung Pirat (Young Pirates) claims to be Sweden's third-largest youth group, with some 4,800 members.
The youth group was granted 1.3 million kroner (USD 159,000) from the government agency the National Board for Youth Affairs. Ung Pirat chairperson Stefan Flod stated that: "It is truly gratifying and shows what we are achieving with our politics."
But Lars Gustafsson, CEO of record company sector organisation IFPI, noted that: "It is surprising. Ung Pirat works in principle to encourage something illegal. That they then receive money from a state institution is remarkable."
The Ung Pirat party is opposed to a new law in Sweden that is based on the EU's Intellectual Property Rights Enforcement Directive (IPRED). This law makes it easier for the government to track down people who trade copyrighted material over the Internet, an act which is illegal.
The youth party plans to stand for election in both the Swedish and European parliaments. Their platform is "reform copyright law, to get rid of the patent system (and) ensure that citizens' rights to privacy are respected."
The board was quick to defend its financial grant to Ung Pirat. "It is our understanding that they want to change legislation around copyright issues and that is an opinion that they are entitled to," said the Youth Affairs Board Director-General Per Nilsson.