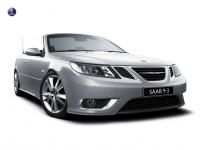 As reported unofficially last week, Sweden's government has now confirmed it has decided to bail out its crippled auto industry by providing emergency loans and credit guarantees worth 25 billion crowns (US$3.1 billion) to Volvo and Saab. Both of the top Swedish carmakers are actually owned by American car giants Ford and General Motors, respectively, who had decided to put them up for sale as the US auto industry faces its own meltdown.
Reuters reports that the Swedish government is not interested in buying any stake in Volvo or Saab. "The measures will be taken with the clear assumption that the state does not intend to acquire any of the existing automotive manufacturers," a government source said. The money will go to their parent companies to help keep them on their feet.
Both Ford and GM had been in discussions with the Swedish government concerning financial support for their local units. With a US government bailout of its own Big three automakers looking increasingly uncertain, Sweden has decided to take pre-emptive action.
Up to 20 billion crowns will be allocated for collateral-backed credit guarantees to be used for research and development of vehicles that emit less pollution. Five billion crowns are earmarked as "rescue" loans, and the government also plans to use another three billion crowns on a new state-owned firm that will focus on automotive R&D.
"We have with these three measures found a structure which allows us, with great responsibility for public finances, to lay the groundwork for solving the real problems of the automotive industry," Finance Minister Anders Borg told a news conference.