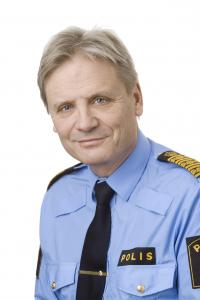 In a statistical revelation the investigative news programme Kalla Fakta brands as shocking, journalists have determined that around 95 percent of robberies and violent crimes in Sweden are never solved. It also reported that the average police officer solves three crimes per year.
The Local newspaper reports that one in seven Swedes was a victim of crime in 2007. Robberies and violent crimes made up 75 percent of all reported crimes in Sweden last year, which added up to around 900,000. Police managed to solve 5.8 percent of them.
Bengt Svenson, the national police chief, defended his department saying: "There is often very little of value to work with. When it comes to theft, there are no witnesses, and victims often don't know when the crime occurred. There's really not much to go on and that obviously makes it hard to solve crimes."
Justice Minister Beatrice Ask feels the figures are an unwelcome truth for a government that ran on a platform on crime reduction. When elected, the government promised to have 20,000 police on Sweden's streets by 2010.
Ask feels that part of the problem lies with Sweden's culture. "I think it has to do with the culture, the idea that there is simply nothing that can be done." At any rate, Ask says she feels the statistics are rather disturbing and that the Swedish police could do more to clear up these cases.