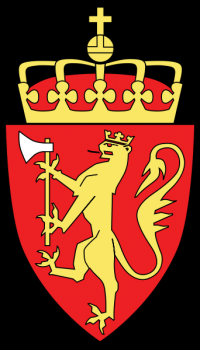 Norway's controversial Princess Martha Louise has given birth to her third daughter, named Emma Tallulah Behn. Like her previous daughter, Emma Tallulah was born at the princess' home in Lommedalen, west of Oslo.
Martha Louise and her husband Ari Behn have provided plenty of controversy in Norway over the past few years. The princess' vocal support of home birthing has angered certain facets of the country's medical community. Her second daughter, Leah Isadora, was also born at home in 2005.
Norway's newest royal brings the tally to five grandchildren for King Harald and Queen Sonja. However, none of Martha Louise's daughters have a royal title since the princess relinquished her title "Royal Highness" in 2002 when she chose to marry a commoner, Ari Behn.
Princess Martha Louise has bucked royal family traditions on many occasions, and continues to raise eyebrows with her public statements and actions. Having once claimed she possesses clairvoyant powers, Martha Louise has recently opened a school that helps its students contact their "angels", according to the newspaper Aftenposten. Although the princess receives no financial support from the royal allowance, she writes books and works in the entertainment industry to maintain her family.