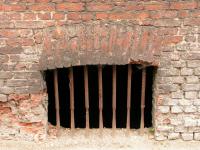 Five employees of a company that makes and sells T-shirts supporting militant groups were convicted in Denmark for violating the country's anti-terrorism laws. The T-shirts in question were produced by an activist group known as Fighters and Lovers in support of the Popular Front for the Liberation of Palestine (PFLP) and the Revolutionary Armed Forces of Colombia (FARC).
According to the Copenhagen Post, five employees of the company that makes the T-shirts received prison sentences between 60 days and six months. Another defendant was handed 60 days in jail for allowing the activist group to use his server to host their website. A seventh defendant, who was caught advertising the sale of the T-shirts on his hot-dog cart, was acquitted.
Both the FARC and PFLP are listed as terrorist groups by the US and EU. By raising funds for these groups through the sale of T-shirts, the company was violating Denmark's anti-terrorism laws. All seven of the defendants had been acquitted for the same charges in December 2007 by the Copenhagen City Court, but the Eastern High Court saw things differently, ruling that the two groups are indeed terrorist organisations.
The head of Fighters and Lovers, Michael Scholardt, was given six months in prison, and plans to appeal to the Supreme Court. "I'm obviously very affected by the ruling, which has hit me hard on a personal level. But I will work towards keeping the solidarity campaign going," Scholardt stated.