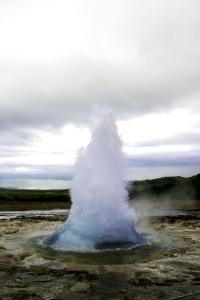 The President of Iceland, Olafur Ragnar Grimsson, has said that Alaska could be a world leader in geothermal power, reports ktuu.com
He also said that geothermal energy could clean up the air in Alaska as well as save oil and gas reserves for the future.
"Above all, you will also obtain cheaper energy for the citizens for their homes and for their businesses because the price of oil whatever happens and gas is going to go up," said President Grimsson.
The Icelandic president is visiting Anchorage this week to attend the Northern Research Forum (NRF). The biennial meeting, this year under the theme 'Seeking Balance in a Changing North', will discuss issues that affect countries in the Arctic. This is the first year the forum has been held in the United States.
The Fifth NRF Open Assembly is being held in Anchorage, Alaska between 24 – 27 September 2008.
The US Geothermal Energy Conference & Expo, which is the most important event in the geothermal energy industry and the biggest of its kind in the US, will take place in Reno, Nevada, between October 5th and 8th.