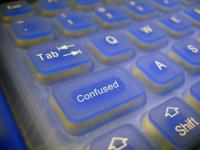 Almost half of Denmark's 98 local councils have begun plans to establish free wireless Internet networks in their public areas. But this progressive program has been hindered by legislation claiming it's illegal for city authorities to undercut private business.
Danish company Gratis Denmark is presently the only contractor in the project, having reportedly entered into negotiations with 40 of the 98 local councils to establish free wireless Internet access points, known as hotspots. Many privately-run cafés and coffee houses already offer free hotspots to their customers, and according to lawyers the local councils are therefore forbidden to do the same.
The conflict lies in the idea that Gratis Denmark would have an unfair advantage, akin to a monopoly, over any future companies that want to provide similar Internet coverage in the same area. Steen Ronsholdt from the University of Copenhagen law school adds that free wireless Internet is not a vital service the local council is required to provide to residents.
In 2006, Copenhagen's City Council tried a similar programme to provide hotspots in public locations but it was struck down by the Capital State Administrative District. The council of Hoje Taastrup has already signed a 250,000 kroner deal with Gratis Denmark, which would make the town Denmark's first to have free wireless in public places; if it makes it past the lawyers.