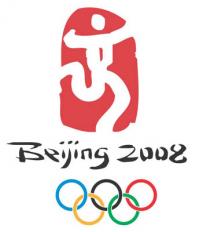 Despite poor performances from many of Denmark's favoured athletes, the Nordic nation still bagged its predicted seven medals at the 2008 Beijing Olympics. The final tally came out as three bronze, two silver, and two gold medals.
Denmark's most heavily favoured medal winners ended up bombing in their events, leaving the task of bringing home Olympic honour to the nation's other athletes. Denmark's two golds came from the 49er sailing race and the four-man rowing event.
In a nerve-wracking moment, the sailing racers almost had their medal taken away because they borrowed a Croatian boat to finish the final leg of the race after the huge waves of the Yellow Sea destroyed their own boat. Although several nations protested, an Olympic jury ruled the Danes could keep their medal as the churning waves wreaked havoc equally on all the sailors.
Denmark's silver medals came from the men's Team Pursuit cycling event and the 1000m men's Kayak Double. Bronze medals were brought home in the equestrian events, women's 800m freestyle swimming, and men's Double Sculls rowing.
Where the medals came from was the most surprising part. Poor showings in badminton, wrestling and handball, events that were predicted to be easy wins, prevented the Danes from having an historic Olympics. The current European champion men's handball team were particularly disappointing, and for the first time in two decades the Danes failed to win any medals in badminton.