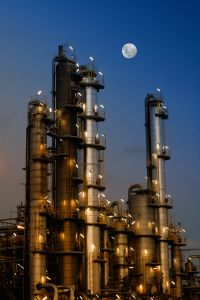 The Icelandic government has offered 100 licenses to companies to start exploring for oil off the country's northeastern coast.
Iceland could stand to benefit from potentially vast oil and gas reserves claimed to exist within the Dreki region.
It is clear that considerable oil and gas discoveries could have a vigorous impact on Iceland´s economy," said the Minister of Industry Ossur Skarphedinsson in a press release.
Iceland is hoping to attract investment from some of the world's biggest oil companies as it finalises the terms for its first offshore licences.
The Times reports that several British groups and Norwegian StatoilHydro are, among others, considering submitting bids in January for around 100 exploration licences. They cover 40,000 square km of ocean, more than 300 km northeast of Iceland.
"Seismic surveys and other geophysical measurements indicate that producible quantities of oil and gas could be found as they have been in adjacent and geologically similar areas," the Ministry says. The marine biosphere, climate and sea conditions in the Dreki area are already being researched.
Kristinn Einarsson, project coordinator at the Energy Authority in Iceland, said that plans for an earlier exploration in the region had been scrapped in the 1990s because the area was considered too challenging.
"We think the technology now exists," he said, citing drilling projects in waters of up to 3,000 metres in the Gulf of Mexico and off the coast of Brazil.
The new licences will run for up to 16 years and, if they prove successful, would allow production for 30 years. The region is relatively unexplored, although a joint preliminary study conducted by Norway and Iceland in the 1980s showed evidence of oil-bearing rocks.