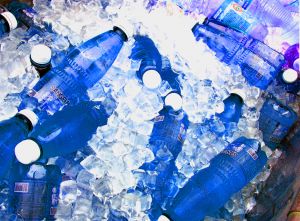 Canada's largest city, Toronto is considering banning bottled water in all municipal offices after another Canadian city, London in Ontario, issued a ban on bottled water after environmentalists began a public awareness campaign against it, Fiji Broadcasting Corporation reports.
David Miller, Mayor of Toronto, is threatening to do the same – despite the Toronto International Film Festival (North America's biggest) fast approaching.
The festival is known as a showground for Fiji Water, which makes a huge effort to supply its product to all the main celebrities and associated hotels and functions.
"Fiji Water certainly is the must-have water of celebrities," says promoter Natasha Koifman, who is set to try and drown the festival stars with free Fiji Water, metaphorically speaking.
However, Franz Hartmann of the Toronto Environmental Alliance says anyone who cares about the environment would not be drinking "jet-lagged water" from Fiji.
The film festival is expected to become the focus of a push by environmentalists against bottled water – a product they believe adds a huge carbon footprint to a product that is normally of no higher quality than tap water. The environmentalists' concerns mainly hinge on the production and disposal of plastic bottles and the huge distances the water is transported around the globe.
The environmentalists believe that if Toronto decides to ban bottled water from all city functions, it could set the trend for the entire nation.