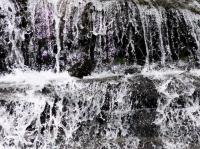 The water bottling industry in Fiji wants a tax-free status like other industries and says it is working on the compensation it needs from the government.
Jay Dayal, industry spokesman, said the industry also wants the government to help in marketing incentives and subsidise tax-free imports. "That way, the industry would be able to generate more foreign revenue for the country", he said.
Dayal said they were trying to figure out what levels were paid to the water industry in other countries before making their own demands. "We are working on some form of compensation we are expecting from the Government."
In July, Fiji's Cabinet approved a 20 cents/litre export duty on all mineral water exports and a 20 cents/litre excise duty on mineral water sold for domestic consumption.
Mahendra Chaudry, the former finance minister, said that the main reason for the new tax was to stimulate conservation of Fiji's natural resources. "Mineral water is a scare resource which will deplete and a fair share of returns has to be passed on to the nation," he said.
Bottlers responded by stopping production and saying the new tax structure made it "highly unprofitable for our industry to bottle water".
A BBC Panorama documentary made earlier this year revealed that a third of Fijians live without access to clean water.