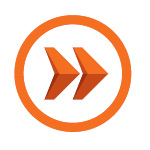 Iceland Express, the Icelandic budget airline, is in the running for best website at the Budgies 2008 world low cost airline awards.
Also shortlisted in the best website category are SkyEurope and Germanwings, out of a total of over 200 airlines competing in the competition.
The Budgies were created to honour and generate public recognition of the efforts, accomplishments, and positive contributions of companies and individuals in the low cost airline industry.
The award will be presented at a two day conference – The World Low Cost Airlines Congress – which is taking place on 23rd September and will be accompanied by various workshops led by experts from different airlines.
Iceland Express, which celebrates its fifth year of business this year, is a low-cost airline operating flights to Reykjavik and other destinations in Iceland. The company offers flights to Iceland from 14 cities in Europe, including Copenhagen, London and Paris.
For more information on Iceland Express visit www.icelandexpress.com.